The Safest Cars for Families 2020
New decade, new vehicles! As we enter 2020, many of us are looking for a new car to ring in the new year. What better time to upgrade to a vehicle with the best safety features for your family? Especially when many advanced safety features come standard these days—so oftentimes, you don't have to choose price over peace of mind.
We know that safety is a priority when it comes to your family, and that finding the right car for your specific lifestyle is important. To help make the car shopping process easier, we've put together the safest cars for families in 2020.
2020 Honda CR-V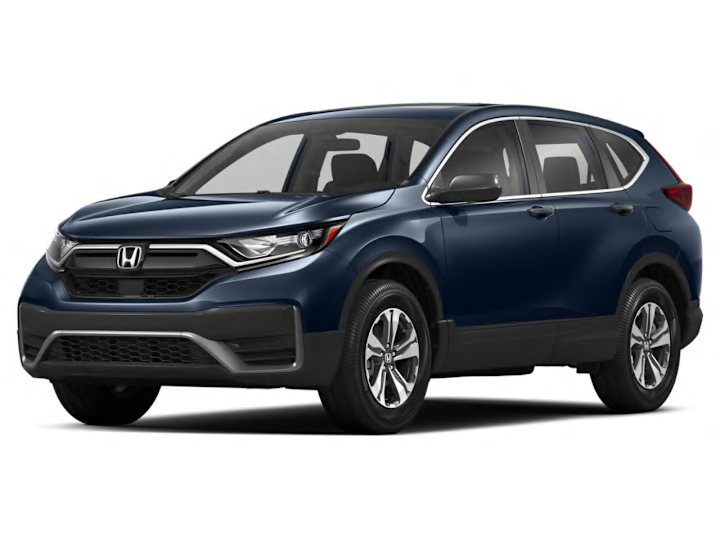 Ranked as the safest SUV in 2020 by Kelley Blue Book, the Honda CR-V is a top pick for families of all sizes. Introduced in the North American market in 1997, the longstanding compact crossover SUV has won over drivers for more than two decades. This year is no exception.
Boasting a new hybrid model, the 2020 model expands its features for its standard LX trim level, including a 1.5-liter turbocharged engine in addition to a slew of sophisticated safety features. For buyers, this means adaptive cruise control and crash prevention technology at an affordable price tag.
2020 Hyundai Santa Fe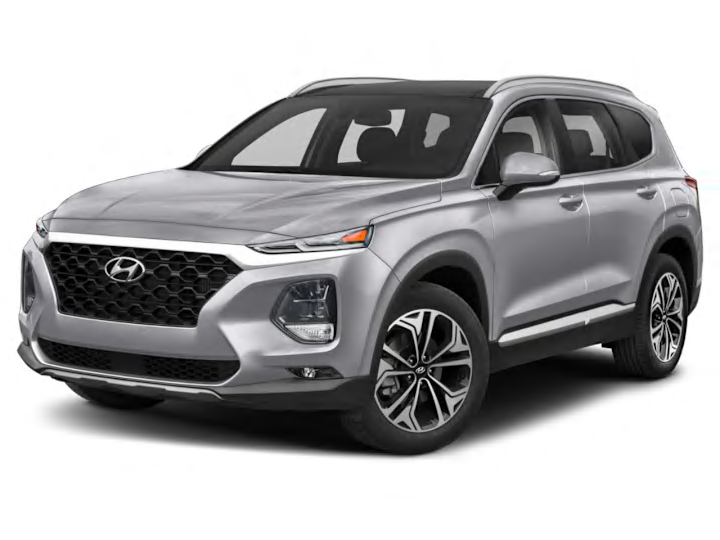 Hyundai's best-selling car is back for its ninth model year—and it's looking better than ever. Although the fourth generation of the Santa Fe no longer offers a third row of seats (that option is now featured in the new mid-sized Hyundai Palisade), the five-seater is still comfortable and spacious for families.
It also boasts a 9.5 safety score from U.S. News & World Report, which culls safety ratings from the Insurance Institute for Highway Safety (IIHS) and National Highway Traffic Safety Administration (NHTSA). While some safety features do require an upgrade, Blind View Monitor, Forward Collision-Avoidance Assist, and Driver Attention Warning technology all comes standard with the SE base model.
2020 Honda Accord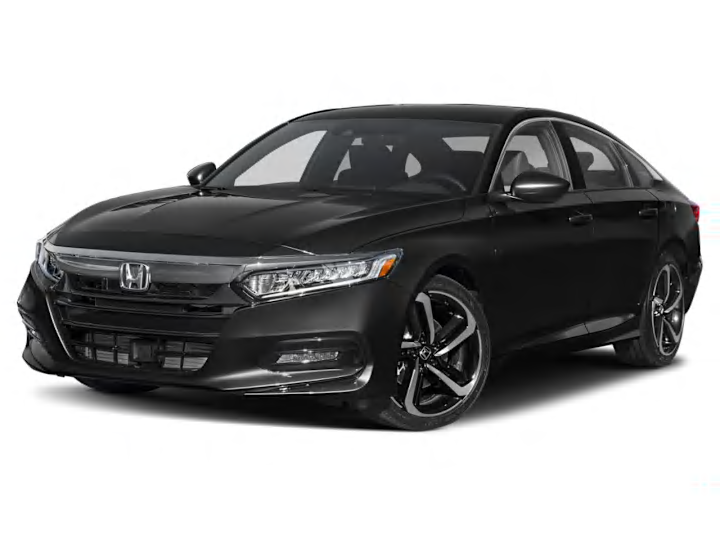 Joining its CR-V sister as the top-ranked selection for Kelley Blue Book, the Honda Accord takes home the company's safest rating for sedans in 2020. While the time-honored vehicle has built its reputation as an innocuous, sensible family selection, there's nothing basic here. The 2020 Accord features sporty handling, subdued elegance, and a stylish exterior.
Virtually unchanged from last year, the Honda Accord reasserts itself as both a safe and sporty option, garnering a nearly perfect 9.9 safety rating from U.S. News & World Report. As a nice bonus, the Honda Sensing package comes standard and features adaptive cruise control, traffic sign recognition, and lane keeping assistance.
2020 Honda Odyssey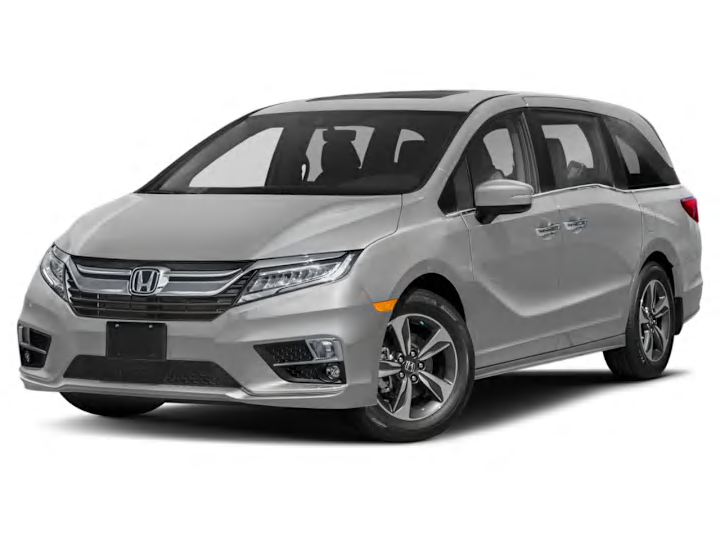 Rounding out the Honda triple-threat, the Odyssey is ranked as KBB's safest minivan in 2020. Celebrating its 25th anniversary, the family-favorite vehicle continues its legacy as a safe, reliable minivan mainstay. In addition to its roomy, comfy interior, its powerful performance and driving dynamics put its soccer mom stereotypes to shame.
As far as safety is concerned, the Odyssey received an impressive 9.3 scorecard from U.S. News & World Report. What's more, the 2019 model—which retains the same design in 2020—was awarded a 2019 Top Safety Pick by the IIHS, when equipped with optional front crash prevention and specific headlights. While the base model doesn't feature all advanced safety features, its standard LX model does have modern touches like electronic stability control and traction control.
2020 Chrysler Pacifica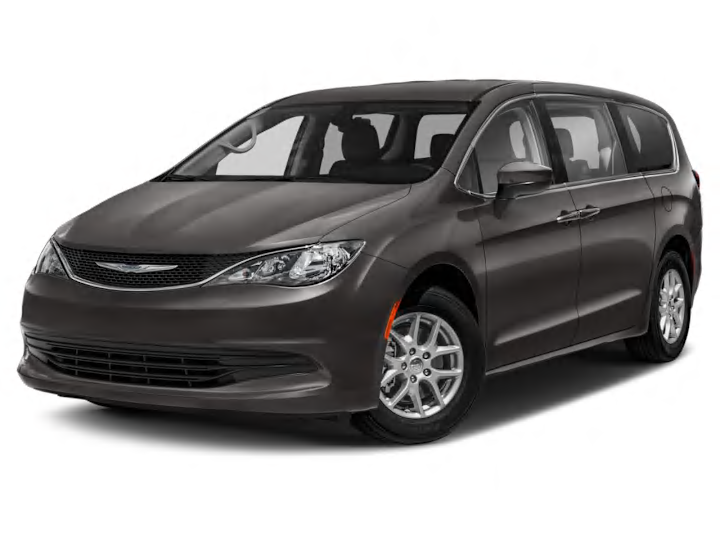 Comfort and cargo capacity? Reliability and predictability? The Chrysler Pacifica checks all these boxes—and then some. The van comes standard with a powerful V6 to get your family where it needs to go, and according to Kelley Blue Book, its 9-speed automatic transmission on the minivan has never felt better. Plus, an electric version, the Pacifica Hybrid, is also available.
The Chrysler Pacifica also passes safety tests with flying colors, including a 9.5 score from U.S. News & World Report and a five-star overall rating from the NHTSA. While some features require an upgrade, the standard model does boast features like blind spot monitor, lane departure warning, and lane keeping assist.
No matter what car is on your list, we hope that 2020 is filled with joy for you and your family. Investing in a car with the latest safety features helps you save on your premium as an Apparent policyholder—so you can start the decade off on the right track.